Run With
It
Children begin running as soon as they learn to walk.  Running is so much a part of our nature that children often have to be instructed not to run when running is not appropriate.  And although running is not appropriate in school, running is fun and fundamental to a healthy life.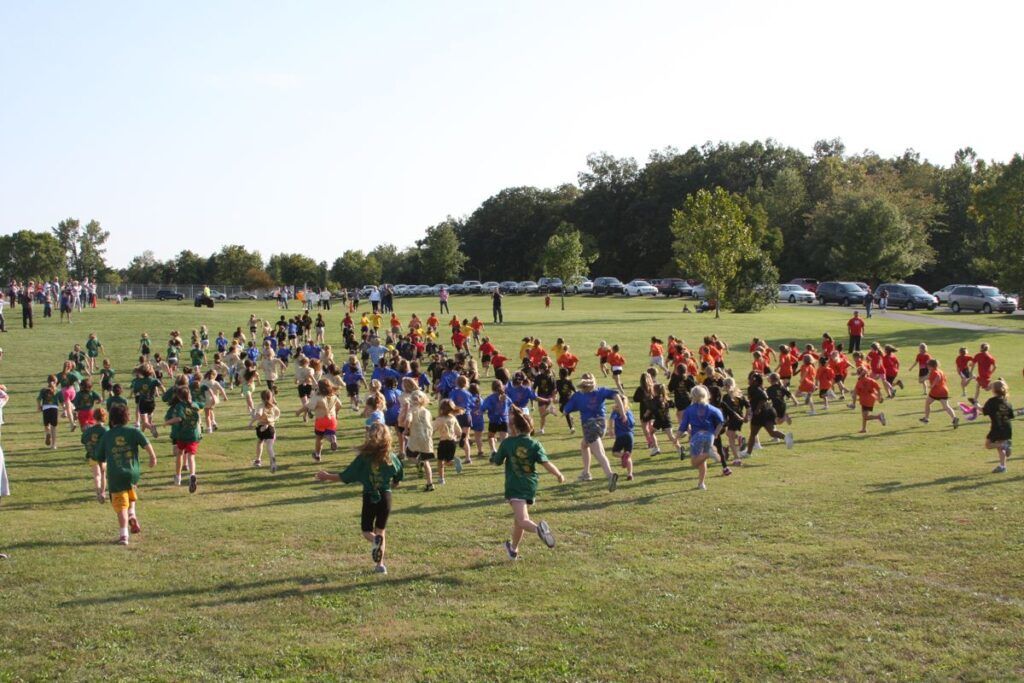 Health professionals continually remind us that being active is necessary for our continued health.  Whether it is TV, video games or other distractions, even young children are caught going down the sedentary path of life without learning about the joy and rewards of running.  The New Albany Track Club was formed to help provide an opportunity to introduce running to children through a structured and fun setting.  By providing a fun running experience it is our hope to create a lifelong joy of activity for any child that will accept it.
In the Fall of 2012 the NATC began its inaugural season with elementary age cross country.  It was and still is the goal of the NATC to replicate the team experience for the elementary schools that existed prior to the elimination of all elementary sports in the New Albany Floyd County School Corporation.  Although it is our goal to organize teams by schools, the NATC is a private non-profit corporation and has no formal relationship with NAFC School Corporation.
Volunteer coaches will lead teams from participating elementary schools and home schools groups.  By organizing teams through each school the children will gain the benefits of a team experience and further integrate themselves in their school community—building community while building health.
Teams are open to both boys and girls in 2nd through 4th grades who reside in Floyd County.
Community Park
Course Information
Spring Street
Run Information